9 Cutting-Edge Ways to Find Content Ideas
9 Cutting-Edge Ways to Find Ideas For Content
Like most content marketers, you know that finding new and interesting content ideas can be challenging. Someone has beaten you to the punch whenever you turn around with a post on the latest trend or hot topic. So how do you come up with new content ideas that will set your blog or website apart from the pack?
Here are nine ways to find content ideas to help you think outside the box.
1. Related Articles
When looking for ideas for new content, it can be helpful to see what others in your industry are writing about. A great way to find popular topics is to check out the "Related Articles" section on popular websites.
This section typically contains a list of articles similar to the one you are currently reading. By seeing what topics are being linked to, you can better understand what people in your industry are interested in. In addition, these articles can give you some ideas on how to approach your content.
With a little research, you can easily find popular topics to write about, giving you the necessary content for your website or blog.
2. YouTube
YouTube has become a go-to platform not just for entertainment and cat videos but also for information and education. With over two billion active users, YouTube offers a vast and diverse content selection.
Whether you're looking for the latest news, DIY instructions, or just a good laugh, you can find it on YouTube. And if you're looking for content ideas for your own YouTube channel, there's no better place to start than by browsing through the vast array of videos already out there.
By seeing what others are doing, you can get a feel for what's popular and working well. You can also get some great ideas for topics that you might not have thought of on your own. So if you're looking for content inspiration, check out YouTube.
3. Google Alerts
Google Alerts is a content idea-finding tool that allows you to automatically receive notifications when new content is published on the web that contains your specified keyword(s).
To set up a Google Alert, go to google.com/alerts and enter the keyword(s) you wish to track and the type of content you want to receive alerts for (e.g., news, blogs, etc.).
You can also specify how often you want to receive alerts and where you would like them delivered (e.g., your email inbox, RSS feed, etc.). Once you have created your alert, Google will scan the web for new content matching your criteria and send you notifications accordingly.
With Google Alerts, you can easily keep track of current trends in your industry and ensure that you always have fresh, relevant content ideas to write about.
4. News aggregators
News aggregators collect stories from various sources and present them in one place, making it easy to see what's being talked about. In addition to keeping up with the latest news, you can use news aggregators to find content ideas for your blog or website.
Simply scan the headlines for ideas that spark your interest, then do some additional research to flesh out the idea. You can also use news aggregators to keep up with trends in your industry, which can give you an edge over your competition.
Google News and Apple News are two popular news aggregators, but many others are available to choose from.
5. Forums
Forums are places where people come together to discuss their interests and ask questions. As a result, they can be a goldmine of information. By reading through posts, you can get a feel for what people are talking about and what they're interested in.
You can also see people's questions, giving you some ideas for pieces that offer helpful advice or tips. In addition, forums and discussion boards can be a great way to gauge interest in potential topics.
If there's a lot of discussion on a particular topic, there's likely demand for more information. As a result, checking out forums and discussion boards can be an effective way to find content ideas that will resonate with your audience.
Quora and Reddit are two excellent platforms to gain inspiration from discussions.
6. Customers and Clients
If you're ever stuck trying to come up with ideas for content, a great place to start is by thinking about the questions your customers and clients are asking. After all, they're the ones who are most likely to be interested in the content you create.
By addressing their questions, you can help them better understand your product or service and build trust and credibility. Furthermore, addressing common questions can help you identify gaps in your knowledge, which can then be addressed through further research or by seeking expert input.
So next time you struggle to develop ideas for a blog post or video, take a step back and think about the questions your audience is asking. Chances are, they'll provide all the inspiration you need.
7. Look at industry reports and studies
Whether you're a blogger, podcaster, YouTuber, or just generally creating content, it's important to stay up to date on trends in your industry. A great way to do this is to look at industry reports and studies.
These reports can give you insights into what people are searching for and what kind of content is performing well. You can also use them to identify any gaps in the market that you could fill with your content.
Additionally, industry reports and studies can help you understand any changes happening in your industry so that you can adjust your content accordingly. By keeping up with industry reports and studies, you can ensure that your content is relevant and engaging for your audience.
Check out Statista, a website that provides access to a wide range of industry reports and studies.
8. Study Google
A quick study of Google's first page results can give you a wealth of new ideas to pursue.
Google autosuggest is a great place to start. Simply type in a seed keyword, and Google will provide you with a list of suggested search queries. These queries can give you ideas for the kinds of content people want.
In addition, take a look at the featured snippets on Google's first page. These boxes appear at the top of the page with information in them. By studying the featured snippets, you can get an idea of what kind of content Google wants to promote.
Furthermore, take a look at the "people also ask" boxes. These boxes appear on the first page of Google and include a list of related questions. These questions are often a goldmine of content ideas.
Finally, don't forget to study the ads on the first page of Google. The fact that these companies are willing to pay for these spots indicates that they believe there's demand for their product or service. As a result, they can be a great source of inspiration for content ideas.
9. Check out content curation websites
Websites like Buzzsumo and Alltop are great places to find popular content.
On these websites, you can enter a topic or keyword, and they'll provide you with a list of the most popular content on that topic. This is a great way to see what kind of content is resonating with people so that you can create similar content for your own audience.
In addition, these websites can help you identify any gaps in the market that you could fill with your content. If you see that there isn't much popular content on a particular topic, that could be an opportunity for you to create something new and unique.
Some More Content Creation Resources
51 Sources for Content Ideas For Your Blog
A list of How to get next content ideas for your blog writing.
Begin with those who already follow you on social media. Click on their profiles to see what they're up to.
Examine the comments on all of your postings. You should do this even when you are not attempting to generate fresh ideas.
Check out your competitor's blog if you're stuck for ideas. This is one of the finest techniques to generate big lists of subjects in groups.
5
Google search suggestions
You can also look at the related searches at the bottom of the page in addition to the search suggestions.
Look for local or national trade exhibitions that are relevant to your industry.
You could even review products you have never bought or used. Just look up the products online and talk about what people have said about them online.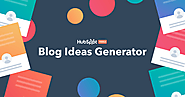 HubSpot's free Blog Ideas Generator tool gives you a year's worth of blog post ideas in a matter of seconds. Create your own topics and titles now.
Using personal stories is a great way to make your content stand out.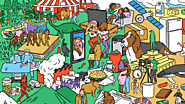 Huge forum where people ask questions .
11
Online Groups like Facebook linkedin
Type a broad topic idea into Google Images.Take a look at the tags that Google suggests
Keyworddit is the only keyword research tool that can extract keywords from Reddit. Just enter in a subreddit name to generate keywords.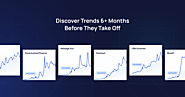 See new market opportunities, trending topics, emerging technology, hot startups and more on Exploding Topics.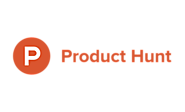 Product Hunt is a curation of the best new products, every day. Discover the latest mobile apps, websites, and technology products that everyone's talking about.
16
Google's Searches Related To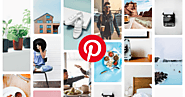 Discover recipes, home ideas, style inspiration and other ideas to try.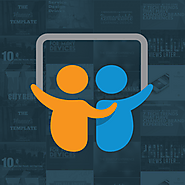 Discover, Share, and Present presentations and infographics with the world's largest professional content sharing community.

Amazon's Top Industry Book Lists
Search Google News for news about your sector.
Take a look at the magazines for your field to see what's hot right now.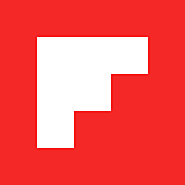 One place for all the stories you care about. Join the Flipboard community to discover and share what inspires you. Great way to find content ideas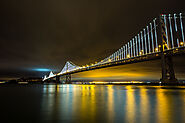 Sometimes a picture can give you ideas for content.
This tool helps you figure out which topics are most popular among searchers so you can create content that answers their questions. So, why not use this tool to help you write better content?